Business Hours for Locations
Visit either location at the following hours:
11 a.m.-8 p.m. Monday-Thursday
11 a.m.-9 p.m. Friday and Saturday
Closed Sunday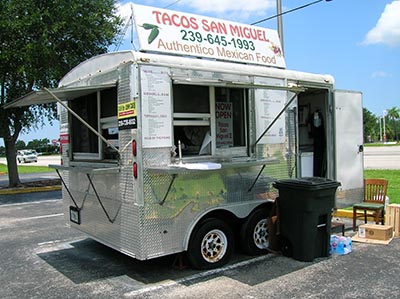 Tacos San Miguel Food Trailer
790 Del Prado Blvd. N.
Cape Coral, FL 33909
239.645.1993
Located at the southwest corner of Pine Island Road and Del Prado Blvd.
Get directions!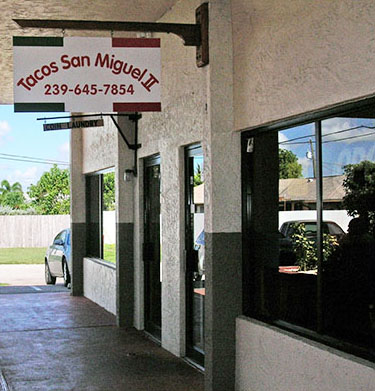 Tacos San Miguel II Restaurant
1404 Del Prado Blvd. S., Unit 185
Cape Coral, FL 33990
239.645.7854
Located in the Del Prado Mall, near Party City.
Get directions!